Material:ABS
-Color:white
-Product Size:10.2*3.2*1.5CM
-Lcd Screen display
---Alcohol detector Technology : semiconductor
-Alcohol detector Detection range: 0.0-1.9g/l 0.00-0.19%BAC
-Power supply:rechargeable Li-battery 200mah,includding USB Chargeing cable 3M
-Included:Main Unit+manual+charging cable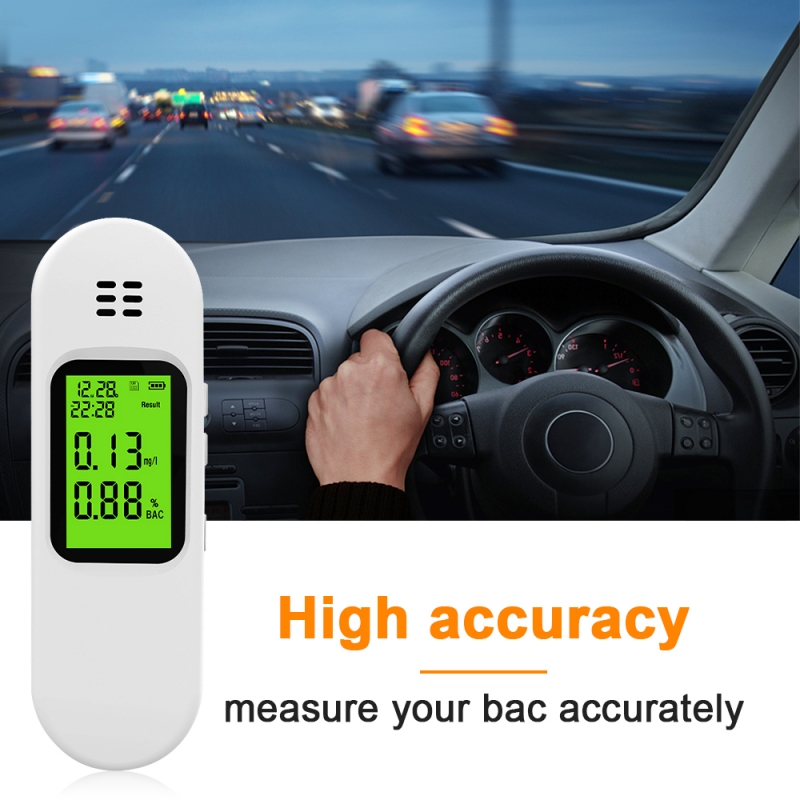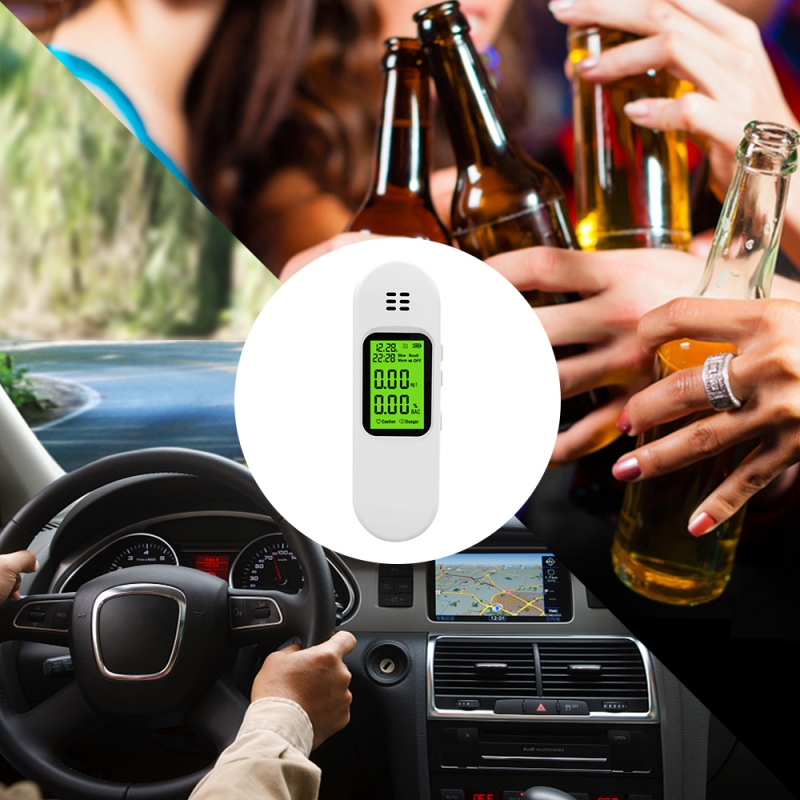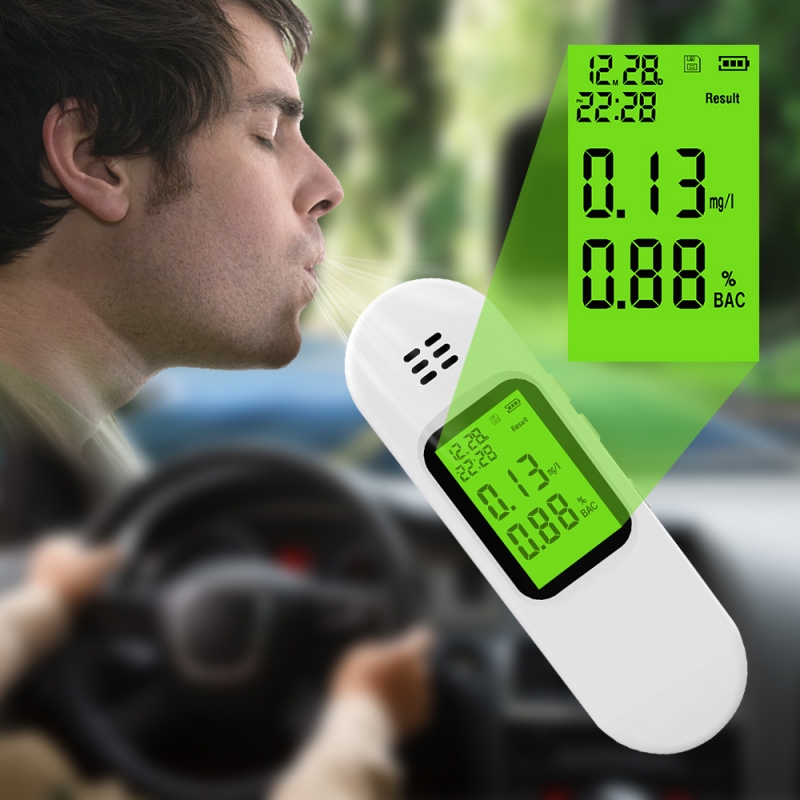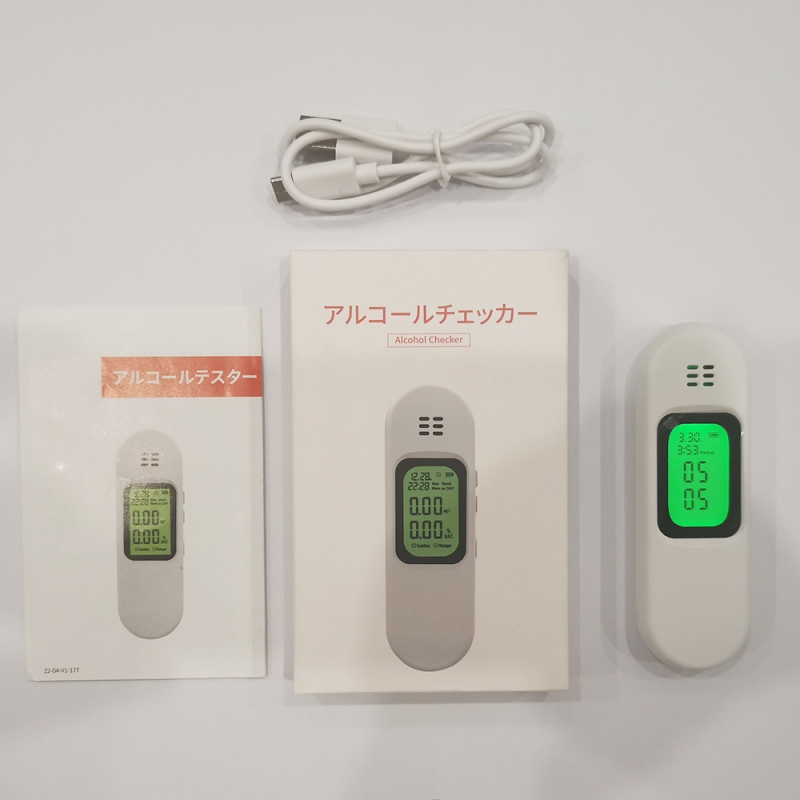 FAQ
Q:What is BAC?
A:BAC is short for blood alcohol content (or blood alcohol concentration or level).
It is measured in grams of alcohol per 100 milliliter(ml) of blood. For example, a BAC of 0.05 means that 0.05% of a person's blood, by volume, is alcohol, i.e. that your body contains 50 milligrams of alcohol per 100 ml of blood.

Q:Why do I need a breath alcohol tester?
A: A Breathalyzer is a valuable purchase to ensure personal safety and the safety of others. An individual may purchase one for self-testing and monitoring to avoid the consequences of driving while intoxicated, or simply for a general understanding of how alcohol affects the body.

Q:Do the alcohol tester meet all applicable standards?
A:Our breathalyzers meet all applicable European standards, including CE,ROHS

Q:Can I use alcohol tester immediately after drinking alcohol?
A:It takes certain amount of time for the alcohol in stomach to be absorbed into blood. To get a more accurate test result which can reflect the Blood Alcohol Content well, please abstain from smoking and drinking (for at least 15-20 minutes) before test.

Q:Can we have our logo to be printed on product and the package?
A:Logo and company name can be printed on products and package.
The minimum quantity for logo printing is 1000pcs.
You can send us the artwork by email in JPG, TIF, AI, EPS, TIFF or CorelDraw formats.
The cost for logo printing and customized packge is determined by the logo and design.


Q:Am I safe to drive if my alcohol breathalyzer shows that I'm under the legal limit?
A:Absolutely not. Breathalyzers are for informational purposes only and there is no acceptable level of alcohol consumption that makes it safe to drive. Any alcohol that enters a person's body can impair reflexes, motor skills, and cognitive abilities.